Our Streaming Video Service (SVS) means we can broadcast your entire wedding ceremony to all your family and friends wherever they are in the world, live in real-time, as it happens.
Today's socially distanced world has brought huge changes to the way weddings are conducted. Varying restrictive tiers can often make large  attendances at a wedding ceremony impossible. Our solution ensures no-one misses out on sharing your big day with you.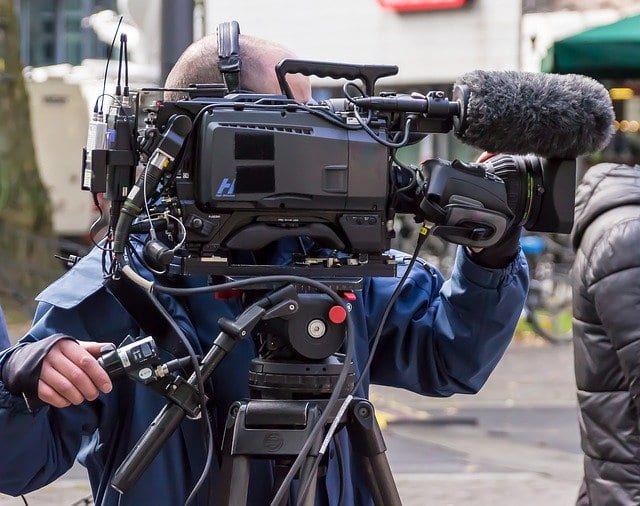 Yes, that's right. The entire ceremony streamed live as it happens while also being recorded in high definition. No-one misses out on the excitement of the build up to the ceremony, and then the exchanging of vows and that magical "first kiss"!
Streaming Video – How it Works
You won't notice any difference while your wedding is streamed live to your remote guests. Our technicians will be using specially modified and adapted video cameras that film normally but also broadcast the captured film across the internet.
We don't rely on your venue having a good broadband connection and literally bring our own to ensure we have excellent outward bound connectivity suitable for video streaming.
Nothing is left to chance. For every piece of equipment we use we have at least one spare backup and usually several.
We maintain multiple mobile internet accounts and test each and every piece before arriving to begin filming.
We genuinely care about your big day and will do everything possible to capture it in all its glory.
We can't emphasise strongly enough how much of a privilege we feel to be invited to your wedding.
We are just as thrilled now after many years as we were when we filmed our first ever wedding. The feeling of satisfaction and pride at playing a part in making the day perfect never leaves us.
Video streaming is just another facet to our technical capabilities and has one simple purpose. To add another exciting feature to your big event and help make your day perfect.
BREAKING NEWS!
FREE Streaming Video is available as a Special Offer by clicking here
This is a time-limited offer so don't delay – check it out now !