Your wedding day is one of the most important days of your life and you deserve your photographic memories to be preserved for a lifetime. These 10 tips for perfect wedding photographs will go a long way to achieving your goal.
1. Choose A Good Experienced Wedding Photographer
This may seem like a no-brainer suggestion that doesn't need to be said, but it actually leads on to the the question of how to choose a good experienced photographer!
We will try to answer that and other questions here.
A good wedding photographer can provide a service and a product that will give you a lifetime of happy memories.
So, what should you be looking for?
2. Does Your Wedding Photographer Have A Good Portfolio Of Wedding Examples And Styles?
Anyone with a camera can claim to be a wedding photographer but the true test of ability and professionalism is in previous work and satisfied customers.
Independent customer reviews and examples of previous weddings will build a clear picture of the results you will gain from your chosen wedding photographer.
Don't be afraid to ask to see examples of previous work.
Every good photographer will be only too happy to show you what he or she can do.
Indeed most professional wedding photographers are very proud of their work and will insist on displaying their albums showcasing the different styles they offer.
3. How Many Weddings Does Your Photographer Shoot A Year ?
A very simple question that will provide a great insight to how popular your photographer is.
It's fair to say someone shooting a hundred weddings a year will have perfected their techniques to a level of professionalism that will meet you expectations.
This doen't mean that a photographer covering only a few weddings is not skilled, but having lots of satisfied cutomers tells it's own story and inspires great confidence.
With experience a professional wedding photographer learns how to manage time very efficiently and ensure all the expected standard formal shots are captured.
A wedding is a very busy event and to have any realistic ambitions of achieving your desired perfect wedding photographs your photographer needs to know how to manage his team to capture the many candid shots that give depth and substance to the standard friends and family groupings.
4. Has Your Photographer Worked At Your Venue Before ?
A professional photographer has many aspects to consider to while shooting a wedding, and the layout of the venue is an important piece of the jigsaw.
Knowing how the light falls in certain places, the distance and time required to get from one room to another, where the power points are, if there are private areas and much more is considered.
If your photographer has worked at your venue previously that is a definite positive, but equally so, providing your photographer has plans to visit your venue and scope out all the necessary information it is not a negative if they haven't yet worked at your particular venue.
Knowing the layout of a venue in advance means your wedding photographer can fully concentrate on the task in hand, which is producing your perfect wedding photographs.
5. What Information Does Your Photographer Need From You Before The Wedding Day ?
To provide you with the best service possible and strive towards perfect wedding photographs your photographer will have many questions to ask.
At the initial enquiry stage the date, venue and basic timeline of events will suffice.
Moving ahead the exact details of the day will be required.
Morning preparation timings with location. The time of the ceremony. The reception arrival and starting schedule. The speeches, their numbers and estimated length. The formal cake cutting proposed time.
What time is the first dance scheduled for? Is the reception to be held in the same room as the wedding breakfast? How long has been allocated for room turnaround as the band and DJ setup?
Your photographer will be happy to take note of specific shots you wish to be included and this is best settled before the actual wedding day itself.
Last minute changes will always happen but the main list is best discussed beforehand to allow your photographer some time to become familiar with everyone.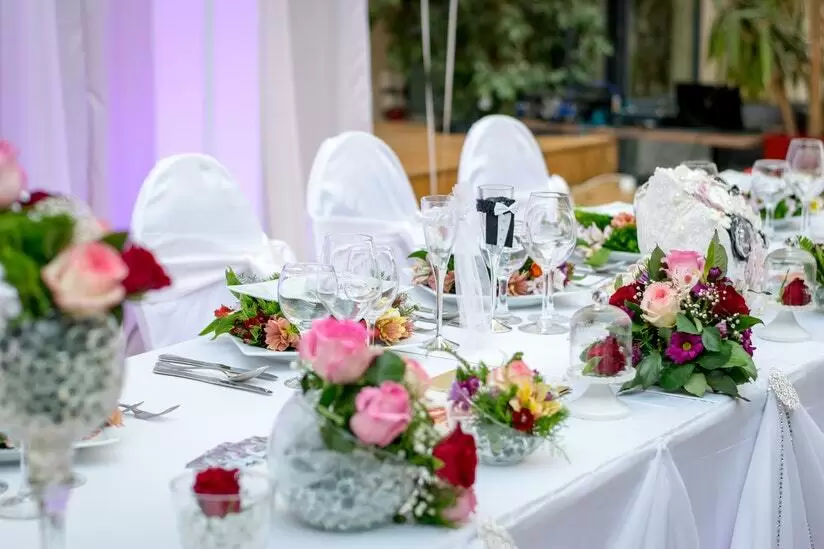 6. Will Your Photographer Have Backup Equipment And A Second Shooter ?
Any professional wedding photographer worthy of the title will ensure they have backup equipment for almost any eventuality.
Multiple cameras, lights, battery packs, tripods and other crucial equipment will be covered as an absolute minimum. Little will be left to chance or good fortune.
A second photographer, often called a shooter, is something you should discuss with your chosen primary photographer. Depending on the package you select this service may already be included but it is wise to check.
A second shooter opens up an enormous variety of potential photographs and is well worth considering if not included as standard.
Boy In The Corner Photography And Film always provide a second shooter for weddings as we have come to realise the depth and variety of our end product is very much enhanced by having two experienced wedding photographers on hand.
7. Don't Be Afraid To Ask For A Bespoke Package
The large number of permutations of wedding photography options mean that most photographers group together various services into packages to make it easier to select.
These could be how many images, prints, start time, and any number of other options.
Do not think that these package options are set in stone and cannot be changed because any professional wedding photographer worth his salt wants you to have the best possible result.
To help achieve your perfect wedding photographs he or she will happily work with you to tailor a package to suit your exact wishes.
8. Decide On A Budget But Be Prepared To Negotiate
It's possible to spend as much as you could imagine on your wedding photographs, but it makes common sense to set your budget and ask your prospective photographers to meet your price.
Most experienced photographers are realistic enough to know that market forces determine prices and will usually be willing to bend with the wind and try to accomodate your wishes.
Prices will vary from anything between £600 and £2500 and you will need to decide what you want and how much you are willing to pay.
9. Choose A Style
This is something to talk about with your wedding photgrapher in detail. The style of your wedding photographs should reflect your personality where possible.
If you are quirky and spontaneous ask your photographer to approach the event in that frame of reference. Or if you prefer a more formal approach you should make this known.
In trying to achieve your perfect wedding photographs nothing should be too much trouble for your chosen shooters.
10. Are Perfect Wedding Photographs Achievable ?
Yes, achieving your perfect wedding photographs is definitely possible.
Do your research. Take time to talk to and where possible meet with your prospective photographer either in person or by video call.
Be realistic, flexible, yet determined to get what you deserve.
Your perfect wedding photographs will last a lifetime and bring you incredible enjoyment.
Don't forget to talk to us here at Boy In The Corner Photography And Film as we would love to be your chosen wedding photographers.