Boy In The Corner Photography and Film started life in 2013 as an outlet for founder Allan Rutherford's photography hobby.
Over the years this has grown to a fully fledged company with a professional management team and a compliment of three videographers, four photographers, and administrative editing and support staff.
We occupy what is probably Scotland's largest indoor photographic studio set in the heart of Clydebank.
Indeed, our building is so big we have been known to practice flying our camera drones inside for fun.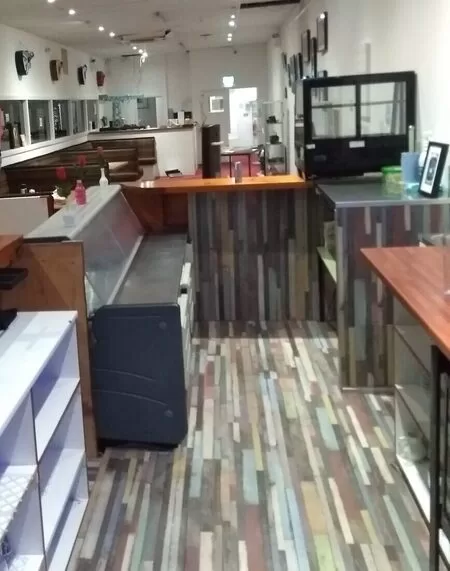 Visitors are always welcome, and we have a coffee bar in-house.
Let us know you are coming and we will have the kettle boiled and the chocolate biscuits at the ready!
We enjoy a good chat and would love to show you around our premises.
Our showcase display area is more than 30 metres long and has dozens of photographs and paintings on show.
Our portfolio of jobs is enormous having participated in hundreds of weddings, engagements, birthday parties, christenings, concerts, dance shows, commercial business projects and several independent movies.
We take great pride in providing a complete and professional service from the smallest event to being present when some of the world's biggest name bands are performing on stage.
The key to our success is we actually like what we do and have never approached photography and film as merely a job.
To us it's a way of life and we want to live the best life we possibly can.
Our many reviews will help you understand that for us going the extra mile is simply standard practice.
Nothing is too much trouble as we strive to produce the best outcome possible for our clients.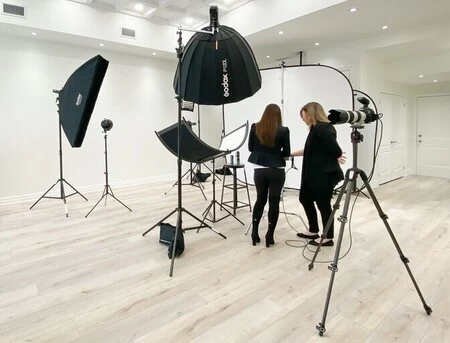 Please do not think for a single moment that we are too big or too fancy because nothing could be further from the truth.
We are just as happy at a six person get-together as we are at a 600 guest wedding.
We put just as much effort into either.
We use the very latest cutting edge equipment and can produce printed photographs at any event within minutes of shooting.
We can live-stream any event live as it happens to any location worldwide. We can produce a superb full length feature film of your event in stunning High Definition Video with incredibly sharp Stereo Sound.
The list goes on and on.
Did we mention we can create for you a dedicated website to celebrate your event with the world?
Yes, our in-house design team can create your very own website which you can manage easily from your phone or laptop, adding photos, comments, and information related to your big day.
If you would like to know more about what we can do for you choose any menu item and please do not hesitate to get in touch at any time.
You can click here to send us an email
Connect with us on Social Media here
or call 07412 049 120 anytime between 10am and 10pm
and ask Allan any questions you might have.
He likes a bit of a blether so be ready to spend more than 30 seconds on the phone !