Description
All-Day Wedding Video And Photography Package – What's Included?
Starting early in the morning we will photographically capture and video in high definition the complete story of your wedding day.
Photography and Video
Bride and Groom Preparations
Guests Arrival
Groom Party Arrival
Bride and Bridal Party Arrival
Service
First Kiss
Marriage Licence Signing
Formal Photoshoot
Bride and Groom, Bridal Party, Family, Friends, Groomsman Party, etc
Wedding Breakfast (Meal)
Speeches
Cake Cutting
Bouquet Tossing
First and Second Dance
Father and Bride Dance
Informal Party Shooting
The entire day captured on camera and in high definition video.
A minimum of 400 high quality digital images, three framed high quality prints, and between one and two hours of edited and polished high definition video with a short preview movie and video trailer for your social media accounts.
In addition, we will Livestream over the internet to anywhere in the world your entire service, and provide our fun Photostudio with Props for the evening party.
If your plans are interupted by an unexpected lockdown we guarantee you will not be out of pocket financially for our services.
We understand the situation regarding Covid-19 means any date may unexpectedly be cancelled.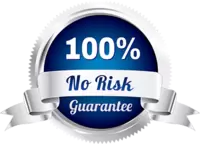 Due to Covid-19 we realise any date may be unexpectedly cancelled. In such a situation we will without hesitation reschedule your event and guarantee you will not suffer any financial loss on our services because of a restriction imposed by Government Authorities.